WELCOME TO LAWNS BY THE YARD
PROFESSIONAL SERVICE WITH QUALITY AND CUSTOMER SATISFACTION
New Braunfels Lawn Care & Landscaping
We offer a complete lawn care service in New Braunfels, San Antonio and surrounding areas that includes mowing, weed eating, edging and blowing. Our crews are trained in the best techniques and methods to assure your yard is a manicured thing of beauty when we finish. We utilize the best in professional lawn care equipment to assure we are as efficient and perfect as possible . As always, we want you to be completely satisfied so we welcome any questions or comments.
WE REMOVE THE HEADACHE LANDSCAPING
With our super simple service we can take you from getting a quote, right through to handling ANY of your landscaping needs. "Mark and his crew mow my lawn on a bi-weekly schedule. They are always on time and it's one less thing I have to worry about. They always do a fantastic job and I am very pleased."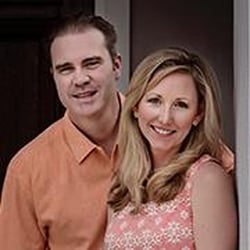 "We have used Lawns By the Yard for our commercial office area. Mark is very professional and easy to work with throughout the year." "Thank you Mark for the fantastic service over the years. You ARE appreciated! Attention to detail and quality service for your money makes them a excellent choice."